We are excited to welcome this year's Cuban torcedora in Romania and we kicked off the summer series of events with the wonderful soiree at Tudor. Personal Tailor.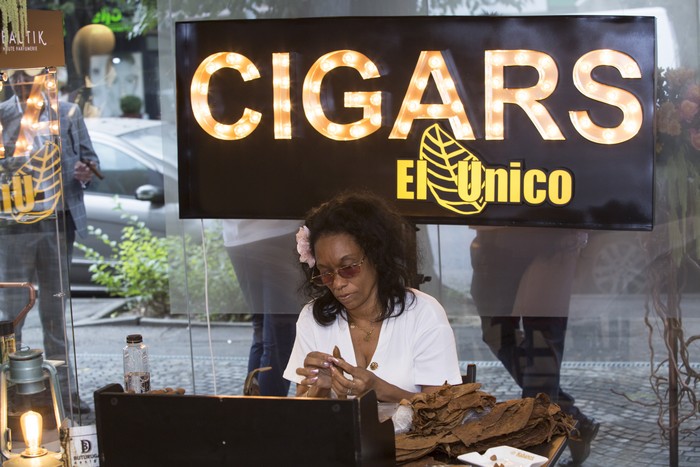 El Unico has, once again, brought the perfect ingredients for a magical event. An evening dedicated to friends, elegance, fine spirits and cigars in a magical décor. The beautiful and stylish showroom of Tudor. Personal Tailor was the perfect setting for people having a lovely time, while enjoying the best Cuban freshly rolled hand-made cigars.
Great music and impeccable drink pairings made the guests truly enjoy a rather rainy, but pleasant summer evening.
Julia Eduviges Curbera, the Cuban torcedor, definitely stole the light of the entire show as her perfect made cigars we appreciated by aficionados and curious smokers alike.
Thank you, Tudor. Personal Tailor for this partnership and we hope for many more events this summer!