When something is exceptional, we have to brag about it! The new release of the collaboration between S.T. Dupont and Cohiba is the news of the month.
Created to celebrate the most beloved cigar brand, Cohiba, the edition is handmade with the basic colors of the brand: white, black and yellow. Adorned with black lacquer and the well-known white squares with yellow pattern applied the range is a perfect match to stand by any Cohiba cigar.
The whole Cohiba collection consists of two lighters: The new Le Grand S.T. Dupont and the traditional Line 2 lighter, accompanied by a Maxijet cutter to complete a matching set for a cigar aficionado. Because tradition is very important for both brands, they added a beautiful humidor, where you can keep 50 cigars, and also a double cigar case made out of leather to accompany you everywhere.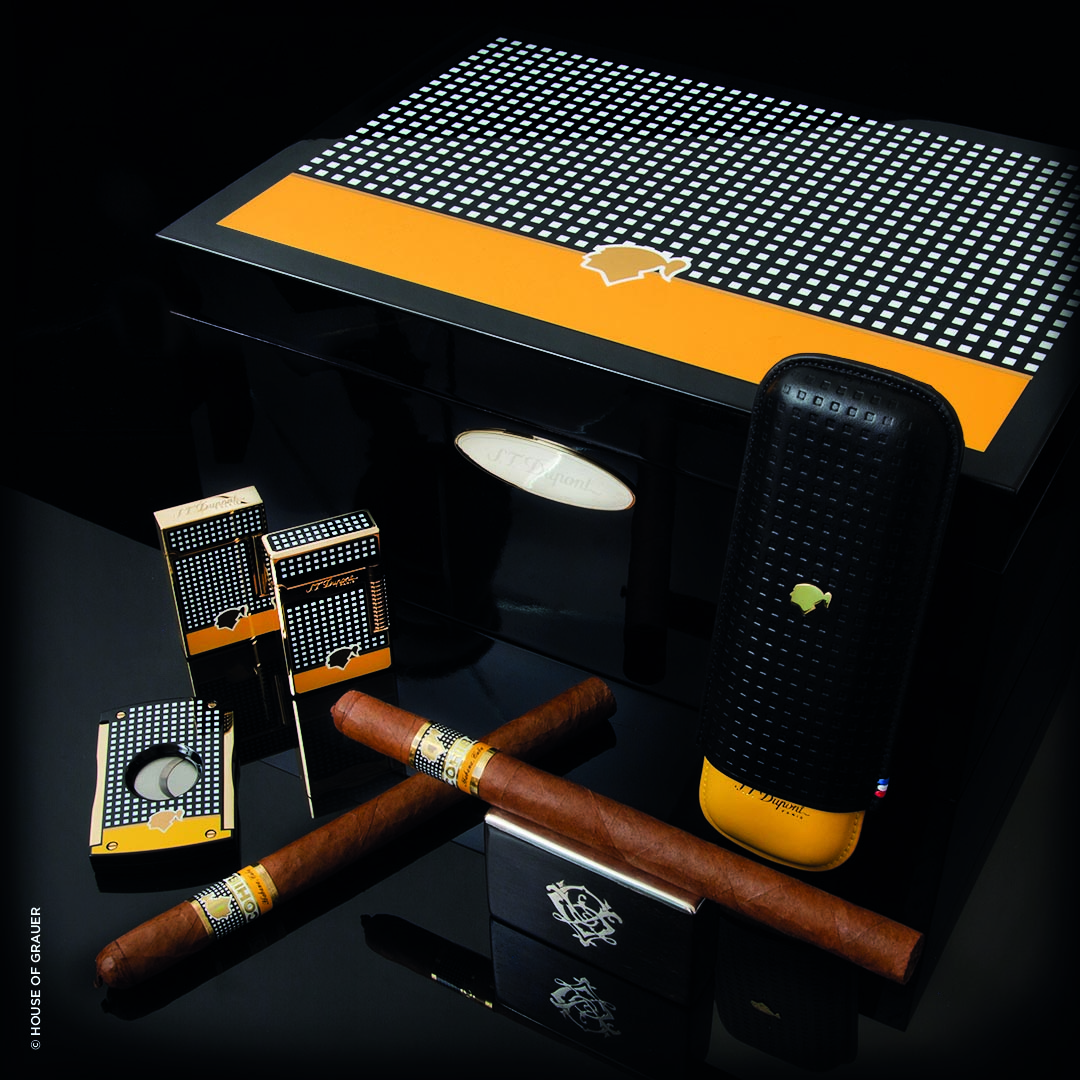 The Behike collection is the premium cigar offer in black and gold colors. In this collection you will find a Le Grand lighter with matching S.T. Dupont accessories. Black delicate lacquer finishes with golden finishes, the collection has the following accessories: a humidor, one traditional cutter and cufflinks.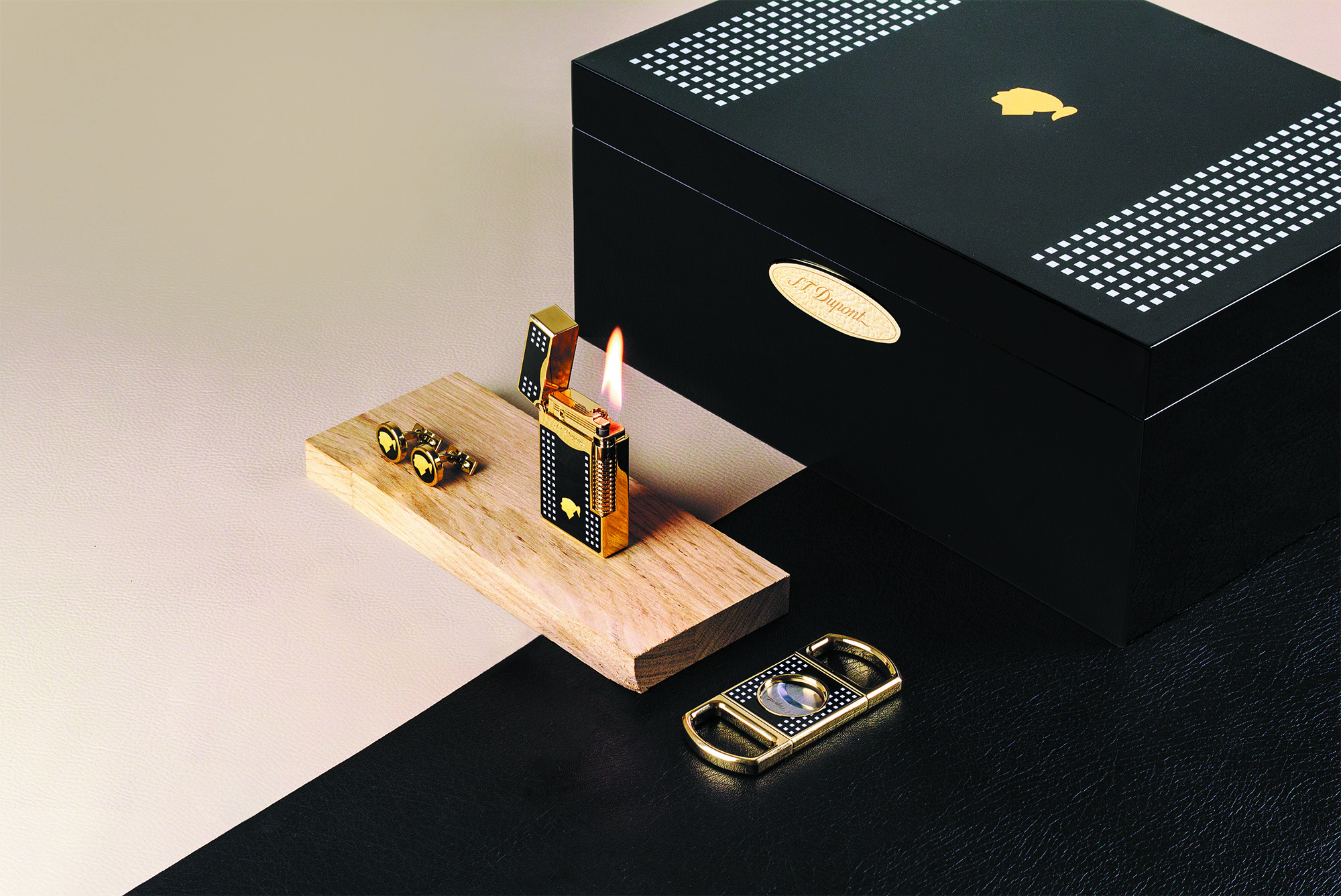 The collection is crafted to inspire true premium cigar aficionado for generations to come, enhance the time-honored rituals of a fine cigar with the Cohiba and Cohiba Behike Collections from S.T. Dupont.